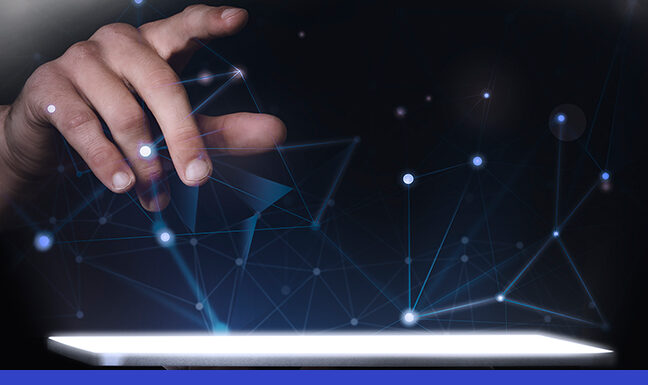 Software Asset Management (SAM) is a vital part of ITAM (IT Asset Management), which is the set of processes that enables IT departments to more efficiently manage their software assets at an enterprise level. With the help of Software Asset Management, your enterprise can reduce costs, and enhance IT efficiency and employee productivity. In addition to this, it also mitigates the risks associated with software licenses, ensuring compliance and establishing software inventory devices.
According to an analysis conducted by Markets and Markets, the software asset management market is expected to grow significantly from $1.16 billion in 2017 to $2.32 billion by 2022 due to the emerging demand for managing the lifecycle of IT fixed assets. Thus, effective software asset management practices can save potentially millions of dollars in IT spending.
If you're looking to learn more about how to adopt best SAM practices, this blog offers 7 best practices to get you started.
Choosing the right SAM tool
Many software asset management tools in the market can cater to the specific needs of organizations of any size. The process of finding one that fits your organization's unique needs can be time-consuming. Before the selection of right SAM tools, ensures that your chosen tool must have the following basic features-
Your SAM tool should ideally be able to recognize any new software that gets added to the company's inventory, as well as all relevant data (pricing, billing dates, etc.).
Check out if the SAM tool you want to deploy has advanced license management features including license optimization, contract expiration dates, and vendor audit request features that make license management and compliance much easier.
Measurement and Reporting
Your SAM tool should not only gather information but also give you valuable insights into your operational and financial metrics. These types of reports can help you manage your SaaS applications more efficiently and optimize their usage.
Make sure to think about how it will fit into your long-term plans for the organization. If your company that's still growing, you'll want to choose a SAM tool that can easily accommodate additional features as the organization expands.
You should be able to customize your software asset management tool to fit your organization's needs and easily integrate it with your existing applications.
Categorize All Software Assets
It's important to inventory all software assets in your organization to get an idea of what open source, licensed, and customized software you have. Once you have an inventory of all software assets, categorize them into three main groups.
High Priority- Software assets that have the most significant business implications, license costs, or compliance risks come under this category.
Low Priority- These include free software programs that don't impact IT costs.
Blacklisted– Malware-infected or unlicensed software that should be cleared out of usage.
Remember the software lifecycle
Too often, SAM processes only focus on acquiring and installing assets, and then fail to add any additional value. But it's important to remember that even after an asset is purchased and installed, it still needs to be managed throughout its lifespan. This includes maintaining it and retiring it in a controlled manner when it's no longer needed. So make sure to factor these steps into your SAM process.
Be proactive with suppliers and partners
Effective SAM needs to have strong relationships with software vendors and partners. Make sure to have a timetable of renewals and audit schedules so you know when to start planning for renewal negotiations and audit activities.
Establish Clear Goals and Standardize Software
Large enterprise companies have complex reporting hierarchies which can make it difficult for software asset management (SAM) teams to keep track of the people responsible for buying and deploying apps. Standardizing your organization's approach to license management is key to preventing overlap and staying within budget. For example, your IT department should review every new software request to see if it offers features similar to what you already have. Furthermore, SAM managers need to communicate the KPIs regularly with the rest of the team.
Update your License and Software Inventories Often
Once you have sorted your software assets into categories, you should then check to see if the licenses for each software cover all potential ways that employees from different departments might use them. Additionally, checking the utilization levels will help you determine if every license you have is worth its cost.
Prepare for compliance audits
Being proactive is always better than being reactive when it comes to compliance audits. Even a tiny deficiency could count against you. Therefore, experts recommend conducting an internal audit that will plug any holes in your current IT policies and ensure that they align with the latest SAM quality assurance standards.
Are You Looking For an Effective SAM Strategy for Your Business?
Infraon Software Asset Management software is the leading tool that seamlessly makes sure your business gets the most out of its IT spending while eliminating compliance risks. Learn more about its integrated features and other software such as hardware asset management, ITAM and many more. Drop us a message today to know more.