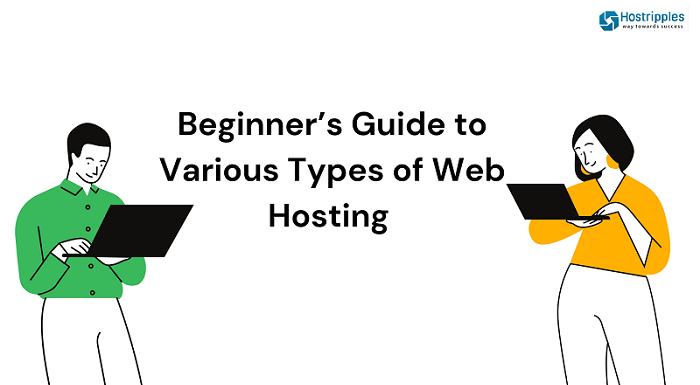 Making a website is not only a tough call but also challenging one. If you have launched a website then next step is to buy a web hosting to make it live on the web.
It can be excited or confusing to select a web hosting provider to host your website. Once web hosting provider is finalized then next step is to select a web hosting type to host your web hosting.
Before starting with types of web hosting services first you need to know what is web hosting which is explained below:
What is Web Hosting?
Web hosting is a service that is useful to host a website on the web. Web hosting provider offers storage space to store a website files. Whenever your searcher types any search query in the search box then stored files on the server helps to redirect the data to searcher in form of results and those users redirected on your website.
Types of Web Hosting Services:
Shared Hosting
Shared hosting is the first option that any website owners prefer to host a website. It allows multiple users on the same server with other customers. Moreover, it's most common types of Linux Shared Hosting USA web hosting service that is affordable and easy to buy to start a web journey.
Reseller Hosting
It is suitable for those who want to start a web hosting business. It gives many benefits that makes easy for one to start a web hosting business. You can host unlimited websites of your clients with 100% white labeled system with all reselling plans.  You get a separate control panel that allows you to access emails, domains, and any websites from a web based interface. You can access various types of features like free website builder, one – click installer, datacenter choice, Malware scan and protection, Email service, etc.
VPS Hosting
It is a web hosting service where other users are using the same server and that space is secure and safe to use. It is similar with dedicated server. In VPS hosting, you get dedicated resources, high security, optimum speed and maximum uptime. Whenever your website is expecting high traffic then you can easily switch to SSD Virtual Private Server from shared hosting.
Dedicated Hosting
Yet another advanced type of web hosting is dedicated hosting. Dedicated hosting is the last type of hosting which give access of whole server in which you can perform any activity. It is like renting a bungalow and performing interior as per your choice. To operate dedicated server you need a professionals and advanced technical knowledge too.
Managed WordPress Hosting
Managed WordPress hosting is a secure, reliable and efficient type of web hosting service suitable for WordPress website. Hence, WordPress is a famous web hosting service that bound web hosting providers to offer a best customer support service.
It has easy website set up and reliable staging environment. Moreover, it offers fined – tuned and easy to operate dashboard, better caching and assured security.  It also has plugins and themes that give awesome experience to design a website that are easy to customize.
Cloud Hosting
Cloud hosting is a virtual server that gives smooth working of the websites. This type of web hosting enables websites to use available resources of various servers, this result in a better performance. It works through virtualization and it's a technology that divides a physical server into various virtual machines.
Wrapping Up
Web hosting is a crucial service is used to host a website and it has various types that you can select as per your website requirement. If you're a professional then it is always good to start with a shared hosting and later you can move on to next type of web hosting service depending on your need.