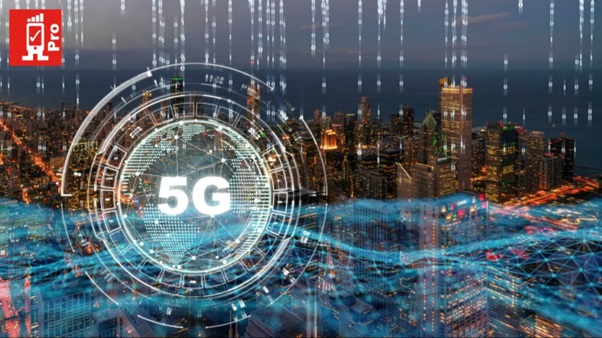 Though 5G networks are already rolled out and becoming available across the globe, a maximum number of people continue to use 4G and LTE because of their greater accessibility and high-speed broadband internet access. Both LTE and LTE-Advanced are fourth generation (4G) wireless technologies, and their specifications get published by the 3rd Generation Partnership Project(3GPP). So, now let us see Is 4G LTE different from LTE Advanced along with Reliable 4G Tester, 4G LTE Tester, 4G Network Tester and VOLTE Testing tools & Equipment and Reliable Best wireless site survey software, site survey tools for wireless networks & Wifi site survey software app in detail.
LTE stands for "long term evolution" which is a type of wireless/ cellular technology that 4G networks are based on. LTE or Long-Term Evolution is the most widely deployed and adopted cellular technology that is fast becoming a global standard to offer peak data rates of 300 Mbps. LTE or 4G LTE is the fourth generation of mobile networks that uses FDD and TDD duplex modes for the UEs to communicate with the eNodeB. There are various bandwidths supported in LTE – to communicate efficiently, different physical layer configurations are used for the system elements (UEs and eNodeBs) based on the bandwidth. The LTE is the underlying cellular technology uses OFDMA modulation in the downlink (from eNodeB to UEs) and SC-FDMA modulation in the uplink (from UEs to eNodeB).
LTE-Advanced (LTE-A) is a more advanced set of standards and technologies and one of the key enhancements added to LTE to improve the data rates considerably. LTE Advanced will be able to deliver bigger and speedier wireless-data payloads to improve peak data rates to 1 Gbps through carrier aggregation, 256 QAM and higher-order MIMO (8×8 DL & 4×4 UL). LTE-A promises to deliver true 4G speeds, unlike current LTE networks – two to three times faster than today's LTE as you can expect the real-world speed from LTE-A. LTE-Advanced is the upgraded version of LTE technology to increase the peak data rates and that should be robust, with fewer dropped connections as you move around. LTA-A provides 1GBPS in the downlink and 500MBPS in the uplink and utilizes higher number of antennas along with added carrier aggregation feature to increase the data rates.
Difference between LTE and LTE Advanced
Bandwidth: LTE supports 1.4MHz, 3.0MHz, 5MHz, 10MHz, 15MHz, 20MHz whereas LTE advanced supports 70MHz Downlink (DL), 40MHz Uplink (UL).
Data rate: 300 Mbps Downlink (DL) 4x4MIMO and 20MHz, 75 Mbps Uplink (UL) is date rate of LTE and 1Gbps Downlink (DL), 500 Mbps Uplink (UL) is for LTE-A.
Theoretical Throughput: Around 100Mbps for single chain (20MHz, 100RB, 64QAM), 400Mbps for 4×4 MIMO and 25%, so this is used for control/signalling (OVERHEAD) the throughput of LTE whereas LTE advanced has throughput of 2 times than LTE.
Maximum No. of Layers: 2(category-3) and 4(category-4,5) in the downlink, 1 in the uplink for LTE and 8 in the downlink, 4 in the uplink for LTE Advanced.
Maximum No. of codewords: 2 in the downlink, 1 in the uplink for LTE and 2 in the downlink, 2 in the uplink is for LTE-A.
Applications: LTE caters to Mobile broadband and VOIP and Mobile broadband and VOIP are applications of LTE-A.
Carrier aggregation: Not supported for LTE and LTE-A is supported.
Modulation schemes supported: Modulation of QPSK, 16QAM, 64QAM is supported for LTE whereas QPSK, 16QAM, 64QAM is for LTE-Advanced.
Access technique: OFDMA (DL), DFTS-OFDM (UL) is access technique for LTE and Hybrid OFDMA(DL), SC-FDMA(UL) is for LTE-A.
Conclusion
LTE is the cellular technology referred to as 4G networks or fourth generation of mobile networks. LTE-Advanced is an enhancement of LTE networks with beneficial features to improve the overall spectrum efficiency to deliver higher data rates. So, you will need a high speed connection and excellent network stability for your business, in this case, RantCell can meet your requirements by monitoring and testing your network continuously and automatically. RantCell is a mobile phone-based software through which you can perform tests on 5G/4G coverages even without visiting the site directly.