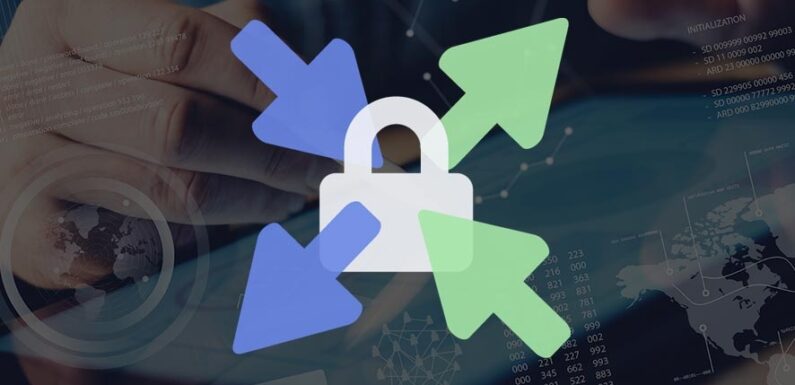 This article describes our new innovative multi-tenancy feature in our 6WIND VSR product line, that:
Enables network simplification at the edge
Optimizes deployments costs
Reduce operational complexity
Enhances efficiency
Drive sustainability
Boost competitiveness
Learn more about how to leverage multi-tenancy in a virtual Provider Edge deployment and over a Virtual infrastructure use case.
The Provider Edge is the network layer holding rich service features and functionalities that are provided by an operator or cloud provider to their end customers. This Edge layer, so far, has been designed with platforms based on modular hardware chassis and dimensioned taking into consideration various metrics such as traffic volume and throughput along with the number of ports needed for access, aggregation, edge, core and transport backbone connections.
With the rapid evolution of technologies, and the challenging competitive landscape, Operators and CSPs are more and more looking for highly flexible and programmable solutions that can offer agile deployments, continuous cutting-edge features development and cost reduction.
The network transformation towards virtualization and codification is nowadays a paramount to address the above-listed challenges. Operators and CSPs are transforming their networks by replacing existing modular hardware with new cost-efficient distributed virtual service routers running on general-purpose servers.
6WIND is delivering products and solutions running on COTS servers (x86 and ARM) that address Operators and CSPs challenges by providing the needed high performance, flexibility, programmability, cost reduction, and innovation to build efficient networks and enhanced edge services.
The 6WIND Virtual Service Router (VSR) product suite includes routing and security solutions and innovative features designed to help Operators and CSPs optimize and simplify their network architecture.
As part of its VSR product suite, 6WIND introduces a new innovative multi-tenancy feature that optimizes deployment costs at the edge, reduces time-to-market for building new services and sustaining competitiveness, minimizes operational disruption, and enhances efficiency by boosting performance while reducing energy consumption.
Unlimited Resources / Limited Bandwidth
By definition, Multi-tenancy is an architecture in which a single instance of a given network element serves multiple tenants. Systems designed in such a manner are "shared" (rather than "dedicated" or "isolated"). A tenant is defined as a group of users sharing a common access with specific privileges to the network instance. With a multitenant architecture, an instance is designed to provide every tenant a dedicated share of the instance resources – including data, configuration, user management, individual functionalities, and non-functional properties.
With the introduction of the new structured data model within the 6WIND VSR software, 6WIND provides an enhancement to its multi-tenancy architecture by adding a Macro and Micro-Segmentation capability to efficiently share the same pool of compute resources between tenants and lower both CAPEX and OPEX by delivering high performance with a smaller power footprint.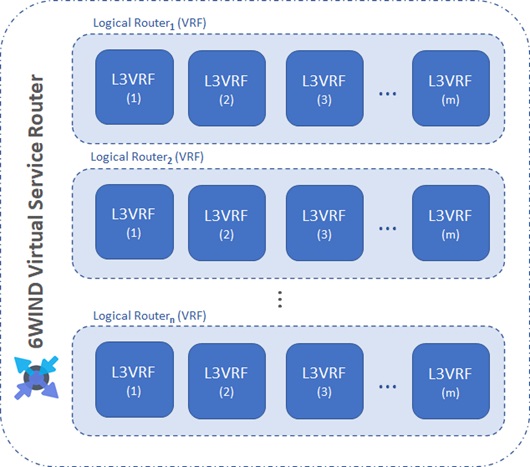 Figure 1: 6WIND VSR Multi-tenancy Support
This enhanced multi-tenancy architecture allows multiple customers (tenants) to share in a fully isolated design the same VSR instance, the same hardware, compute, storage and power resources, simplifying deployments of service at the edge. The segregation between the different customers is achieved through a Macro-Segmentation design by assigning a unique routing context (VRF) that allows data protection and privacy between tenants. Within each VRF routing context, a given tenant is able to run its own routing protocols such as OSPF, ISIS, Segment Routing, MP-BGP, etc. along with IPsec and other applications where required.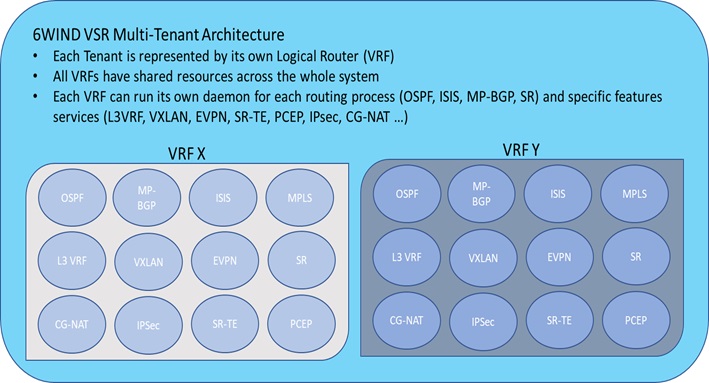 Figure 2: 6WIND VSR Multi-tenancy Architecture
On top of this, the micro-segmentation, provided through L3VRF capabilities, allows each tenant to run its own/specific services with distinct virtual routing and forwarding tables similar to an MPLS L3VPN.
This Macro and Micro-segmentation are of great value in different deployment use cases (Provider Edge, Security Gateway, etc.). The following section addresses how the 6WIND VSR Multi-Tenancy capability is leveraged in a virtual Provider Edge (vPE) deployment.
Leveraging 6WIND's Multi-tenancy in a vPE deployment
These services are mainly based on providing private and public network connectivity for enterprises and data centers, along with access to multiple applications such as Cloud solutions, Video on demand, Collaboration, Satellite services, Secure Data and IoT.
With the 6WIND vPE solution, Operators and CSPs can benefit from adaptive compute resources, flexible network programmability, enhanced forwarding capacity and evolving rich features allowing them to service the aggregated customers' traffic and applications. This would allow them to protect their investment in the long term, reduce their TCO by lowering their CAPEX/OPEX and power consumption.
In order to translate the above value that the 6WIND vPE offers, each customer (tenant) will be allocated with its private routing context (VRF) and can securely enable independent services and applications (L3VRF) while ensuring complete isolation from co-hosted tenants.
The following diagram shows how Operators and CSPs can benefit from the flexibility of the 6WIND vPE solution to configure and implement these various services and provide connectivity support to multiple customers on the same instance.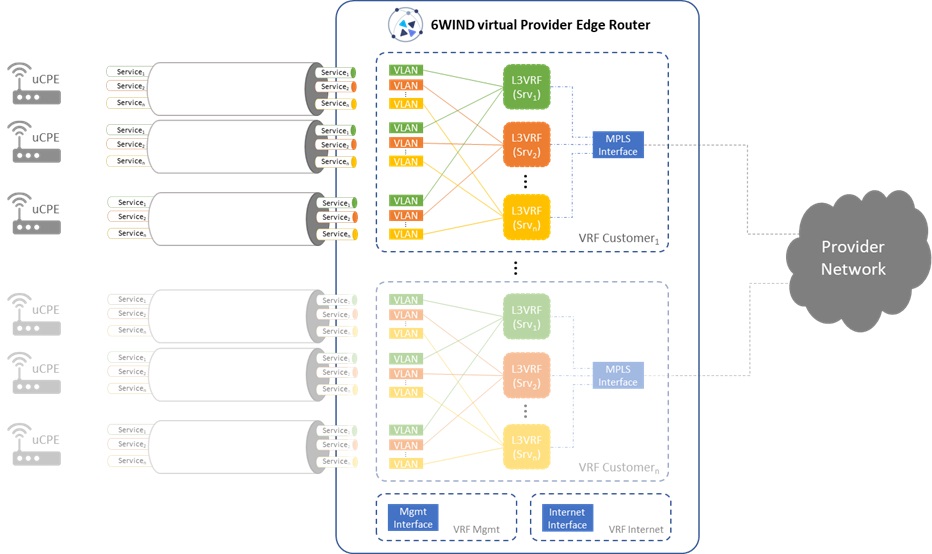 Figure 3: 6WIND VSR Multiple-customers – multi-tenant design
The design may vary depending on the type of service isolation Operators and CSPs want to adopt based on their customers' requirements, such as the possibility to use a mixed multi-tenant approach with the VRF instead of the L3VRF shown above. Each VRF can be easily replicated within the same 6WIND vPE, allowing it to host the required L3VRF services and lower the need to deploy multiple instances.
The embedded intelligence within the 6WIND vPE software architecture allows an efficient optimization of compute resources and adapts the power consumption based on real-time applications demands. The 6WIND vPE rich service elasticity combined with the innovative multi-tenancy architecture helps MNOs and CSPs to offer cost-effective, high performing best in class-edge networking software solutions.
Leveraging Multi-Tenancy over a Virtual infrastructure Use-Case
One of the common use cases is that the 6WIND vPE would integrate with an Operator's Virtual Edge environment that would be optimized to provide high-end performance, resiliency, flexibility, and leverage sustainability at the Network Edge.
We will segment each virtual environment in multiple zones, as shown in the below diagram. Each zone would host by default a single vPE instance with a flexible capacity, depending on the allocated resources, and would connect an aggregation of remote client sites that may or may not belong to the same end customer. This architecture model leverages 6WIND's Multi-Tenancy capabilities.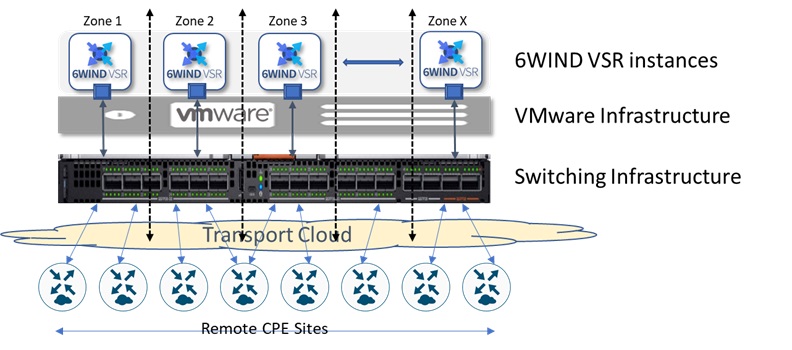 Figure 4: vPE Hierarchical network topology
There are several factors that impact the 6WIND's vPE design, especially when deployed in a Virtualized infrastructure since it requires a specific amount of CPU cores and RAM based on the desired throughput as well as scalability performance based on several KPIs as listed below, including but not limited to:
Resource capacity availability in the Virtual environment,
Multi-tenancy (VRF) requirement per instance
Number of a given customer services (L3VRF and EVPN) per instance
Number of remote sites connected to the VSR (VXLAN and IPSec) per instance
Number of BGP peers, AFI configured, BGP design and FIB/RIB scalability per instance
End-to-end Segment Routing design and scalability
IPsec Encryption and scalability
H-QoS design and scalability
A detailed design within a vPE solution is represented in the following diagram. On the vPE, each extended VLAN will be mapped to its corresponding VRF domain (per customer) and assigned a L3VRF service as shown in the below architecture. This diagram represents a more detailed view of the layer between the switching infrastructure northbound trunk and the southbound trunk as seen from the Virtual infrastructure.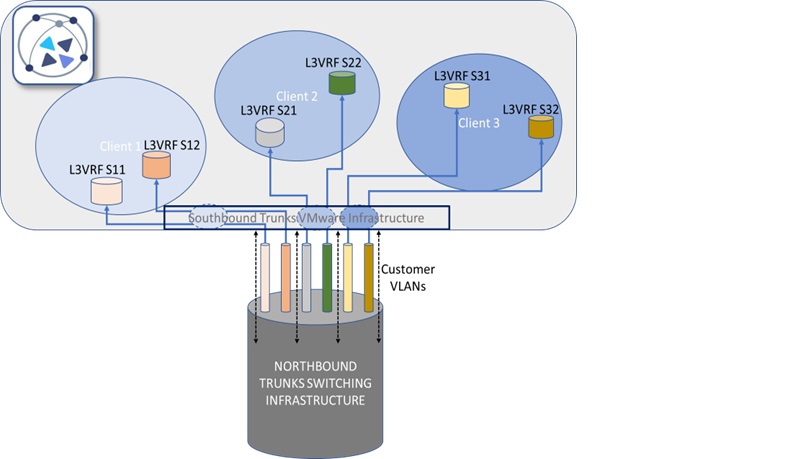 Figure 5: vPE Hierarchical network topology
A major added value for deploying 6WIND vPE with multi-tenancy is that it allows efficient compute resources performance as compared to commonly available software solutions. Each VSR instance can achieve more than 800 Gbps (@ IMIX350B) of IP forwarding on Intel Xeon 3rd generation Scalable processors (more than 46 Gbps/CPU core @ IMIX350B) and these numbers keep evolving with software enhancements.
For sites where the throughput can potentially grow to a multi-Tbps requirement, it would be practical to segregate the vPE domain with multiple instances of the 6WIND VSR leveraging performance tuning and multi-tenancy, along with designing a hierarchical network architecture embedded with flexible programmability.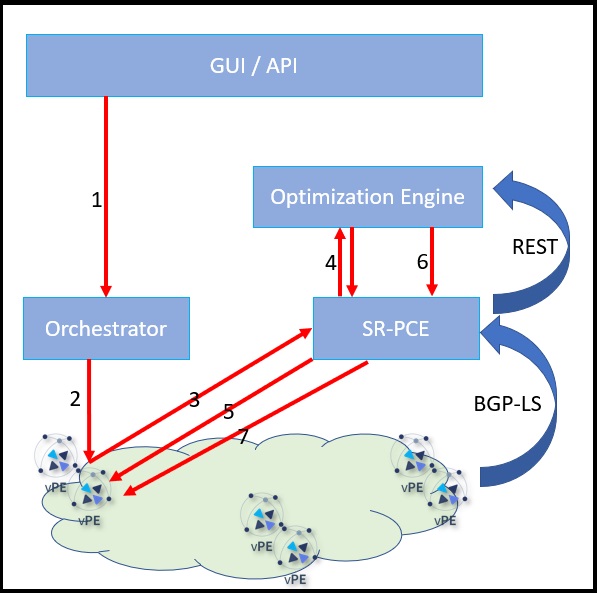 Figure 6: vPE Multi-tbps Evolution with Programmability
*Note: Some features listed in this write-up are part of an actively updated Roadmap. 6WIND reserves the right to adapt its timelines based on partners' use cases and customer requirements.
Conclusion
CSPs & MNOs won't succeed in their network transition without a highly-efficient, flexible and programmable edge network. 6WIND's innovative network solutions are the right enablers.
6WIND VSR is designed to help reduce CSPs & MNOs network complexity and operational costs. It brings features that enhance customers' agility when deploying innovative services in their network.
The 6WIND VSR enhances network efficiency by delivering high performance (throughput, latency) and rich cost-effective optimization features, while consuming less compute resources to help reduce power consumption. Furthermore, the dual multi-tenancy feature allows network Micro and Macro segmentation to efficiently address CSP's business and sustainability challenges.
In our next blog, we will address how this Micro and Macro segmentation can be implemented to achieve previously mentioned optimizations.
If you want to learn more, do feel free to contact us for more information. You can also schedule a free trial of our VSR solutions.
Source : 6wind.com