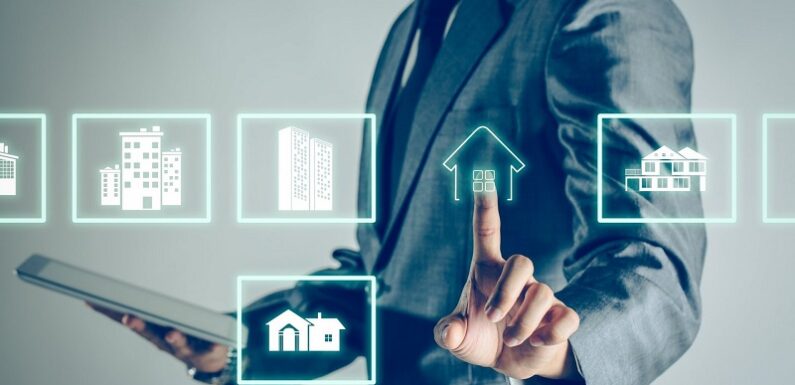 Artificial Intelligence (AI) has been the buzzword across many sectors and industries in the last few years. However, the real estate industry was lagging in adopting this technology. It has been estimated that German GDP growth will reach 11.3 per cent by 20230 based on AI-based innovation. Furthermore, the global market size of AI increasing significantly to reach $97.9 billion by 2023, which is 2.5 times more compared to 2019. In such a scenario real estate industry cannot ignore adopting the technology, mainly when software algorithms can evolve and adapt to complex areas. It has been established that AI has been quite a helpful technology by reducing incorrect decision-making due to a lack of data.
The figures project a picture where AI solutions will be the future trend for running a successful real estate business. As a result, by 2027, the use of AI in the real estate sector is estimated to reach $737 billion.
What Will AI Do For the Real Estate Industry?
Already AI is being used by real estate developers and marketers to find relevant customers. Smart algorithm is being used to go through big data like property prices, debt history, location, and safety concerns of an area so that a perfect property can be found for the customer within very little time.
However, the benefits are not limited to the above only. Some of the other ways AI will be revamping the real estate industry are:
Enhanced Market Analysis
Improved lead generation for the real estate business
Create engaging marketing content
Predict better market values of the properties with a future valuation
Home search made easier for potential buyers
Offering a virtual tour of the properties
Help real estate investors make an informed decision about their investment
Make the lending process seamless and hassle-free by helping mortgage lenders
Better property management
Automating the home utilities
Predictive maintenance
Hiring efficient real estate agents
Given these benefits that AI is already producing in the real estate industry, it has been stated that 49 per cent of real estate businesses will adopt AI, which will help them to decrease operating costs. Also, 63 per cent of the owners of real estate businesses reported that implementing AI has increased their revenue.
Adopting AI in the real estate sector is essential as realtors can now use AI-backed algorithms to identify better leads and customers and close deals successfully.
A Real Estate Future Powered By AI
AI has been gaining prominence in every sector and transforming the way we do business today. AI's benefits have immense potential in creating a revolutionary property investment sector.
While it is difficult to state what the future holds, the impact is expected to be positive based on current trends and the way AI is heading. Furthermore, given that knowledgeable investors like Mr Tej Kohli are investing in such technology, it is evident that real estate investors are up for success with the help of AI.
One can learn more about billionaire investor Tej Kohli and his works with AI, investment and other ventures, along with his philanthropic work like Tej Kohli & Ruit Foundation, Tej Kohli Cornea Institute and more from Tej Kohli's blog.