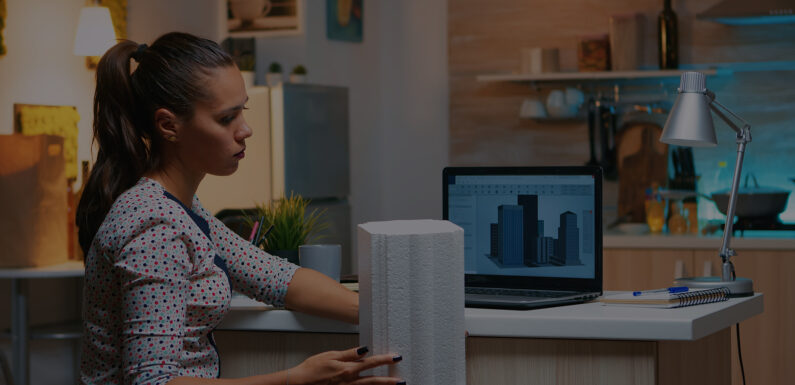 For quite some time, CAD (computer-aided design) and land surveying software have allowed civil engineers to accurately study and visualize the available ground survey data to produce an accurate representation of landscapes and infrastructure. Land survey software helps evaluate a 3D landscape in terms of distances, angles, points, and similar attributes, which could be later converted into maps and blueprints for major civic projects. When it comes to choosing affordable, accurate, and the best software for civil engineering, the AutoPlotter software by Infycons is a great option. The most important of all their survey applications' features include the following.
Contour survey and generation are important features of civil engineering design software, which precisely illustrate the variation in elevations using 3D lines and shades to distinguish landforms.
It's the most important function of the software used in civil engineering. It allows collection and processing of data from multiple sources, like total stations, GPS, existing drawings etc., to be compiled and edited for drawing maps.
Longitudinal and Cross Section Generation
Creating sections based on different methods of data capturing is critical for various construction projects. The capabilities of the software to handle such data with flexibility makes the engineers job extremely easy.
Proposed Route Definition
Land survey for any route like pipeline, canal, railway, roadway etc is common. However, the applicability of the proposed cross profile over the existing route could give immense benefit in terms of material quantification.
This feature adds tremendous advantage for the surveyors and engineers to perform volumetric computations for various purposes like obtaining earthwork, stockpile volume etc.
The technique allows engineers to visualize an elevated image from the available GIS / survey data (e.g., points / contours). It is useful for various purposes, like visualizing the ground as the actual, in triangulated form or with contour lines, etc.
In addition to these, there are several other features of AutoPlotter software that are suitable for different civic projects. Here's all that you need to know about different software from Infycons and their features
AutoPlotter® Pro
AutoPlotter® Pro, one of the most accurate land survey software, operates on the field-to-finish principle for integrated survey data processing till design. It offers different methods for volume calculation, performs slope analysis, profiling, and quick generation of sections, cut/fill contours, etc. Hydrographers have used AutoPlotter software to know underwater beds profile and silt removal quantification with precision and deliver seamless reporting, data handling, and processing. Some of its best features include:
The ability to support various types of survey equipment
A powerful quantity calculation engine
Built-in CAD
Traverse adjustments
Enhanced DTM
Automated workflow for profiles and X-sections
Quick learning curve
Civil engineers use it for:
Land profiling, grading & development
Determining ground features & sections
Planning the construction of plants, buildings & other structures
Construction of pipelines, railroads, canals, roads, highways, etc.
Hydrological and hydrographic studies
Mining
AutoPlotter® Advanced
AutoPlotter® Advanced is a land surveying software for creating grid data, contour maps, and topographic maps. The in-built CAD tool, with features like coordinate conversion, traverse adjustment, 3D terrain view, and data importing from multiple sources, is best for land surveyors looking for affordable solutions. The powerful DTM engine ensures swift processing of the surveyed data. Additionally, the quick learning curve & intuitive design offers faster adaptation in current workflow to reveal the final output in a presentable format.

AutoPlotter® GIS+
AutoPlotter® GIS+ is designed with advanced functionalities (like block / parcel creation, attribute definition, polygon extraction, base map support, etc.) that are significant for GIS mapping. Query-based and custom-filter searches allow visualization of data in the form of drawing layers, which helps in design thinking and decision-making. Other features like ortho image import, geo-referencing, etc., make it easier to draw maps or assign specific attributes to them, which could be later converted into a standard GIS format. The software finds its use in planning and executing tasks based on maps.

AutoPlotter® with CanSE
The software finds its use in irrigation projects because of the drop-design feature and the ability to handle canal cross section definitions and area / volume calculations. These features are perfect for greenfield projects, re-surfacing, or remodeling of canals including drains, spoil banks, service roads, dowels, etc.
Swift processing, better control, efficiency in volume calculation, technical support, cutting-edge features, and cost-effective prices are some of the benefits that differentiate Infycons' AutoPlotter software from the rest. Has this piqued your interest in the software? Register to see recorded demonstrations, offers and requests for one-on-one meetings  on land surveying software.